The Redesigned 2020 Land Rover Defender
The Land Rover Defender, a past fan-favorite of the Land Rover brand, was discontinued with no sign of it ever coming back. Yet, redemption has come, and Land Rover has their sights on releasing a completely redesigned Defender for the 2020 year! Revealed in early January, testing has already begun on the Defender, challenging the vehicle in temperatures as low as -40 degrees Fahrenheit, and at altitudes of more than 13,000 feet above sea level!
The two-door design of the Defender has stayed true to the newest design revealed by spy shots of the vehicle, with another four door, longer wheelbase model in the works as well. Similarly, the boxy styling of the Defender has stayed true to form, with modernized curves flowing throughout the rigid body to improve performance and style. Meanwhile, an increased ride height creates a statement from Land Rover; this Defender can take on whatever off-road challenges you throw at it.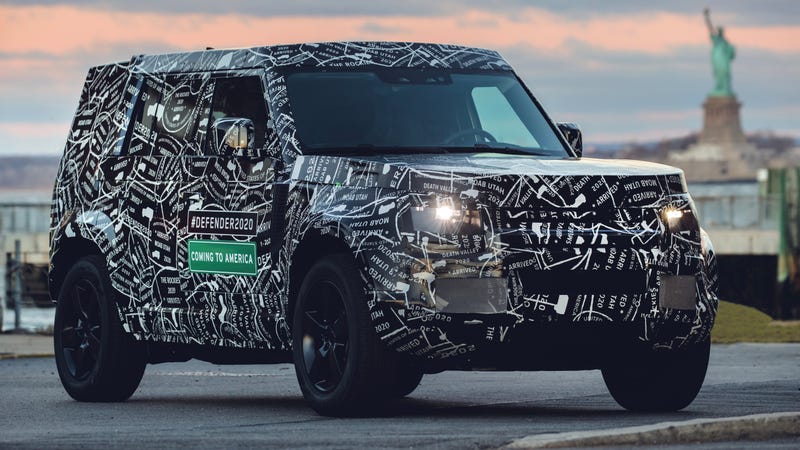 Not much is known yet about the performance side, but rumor has it that the Defender will launch with a 2.0 liter, four-cylinder turbodiesel. However, another option will be the plug-in hybrid model, something not yet seen from Land Rover. We're hoping to get more official word soon on what performance capabilities the new 2020 Defender will have.
As for the interior, no news yet, nor good spy shots to showcase the interior. Land Rover though has stated the vehicle will feature the latest driver assistance and connectivity technology. Inferring from that statement, and the latest designs seen on Land Rover vehicles (such as the Velar, or the future 2020 Evoque), dual-touch screen infotainment systems will be utilized. It seems simple to forecast that the new Defender would have a similar interior to its brethren, but makes sense when the Velar has set the trend for the full suite of Land Rover models.
Keep your eyes peeled here at Land Rover Wichita for more information though, as we keep you up to date on the all-new 2020 Land Rover Defender!