Range Rover Red Cross Discovery
Although vehicles manufacturers have continues to innovate in the automotive industry, with everything from self-driving vehicles to touch and voice recognition being the next direction, the vehicles used in emergency fields haven't changed much over the past years. From the ambulance that has seen alterations to the interior while maintaining roughly the same design in an attempt to assist paramedics, to rescue vehicles that use heavy chassis' which can't go off-road and reach emergency locations with ease, the designs have remained fairly stoic. But don't just take my word on it. Check out the below video on this amazing vehicle that aims to redefine the standards for emergency vehicles across that globe!
Land Rover has decided to change that though, through an 18-month collaboration between the Land Rover Special Vehicles Operations and the Austrian Red Cross. Although the vehicle has been 18-months in the making, Jaguar-Land Rover SVO and the Red Cross have been collaborating on projects since 1954. This partnership has led to unique innovations for the Austrian region that will hopefully move to impact the world. But why is this vehicle so special for the emergency response vehicle field?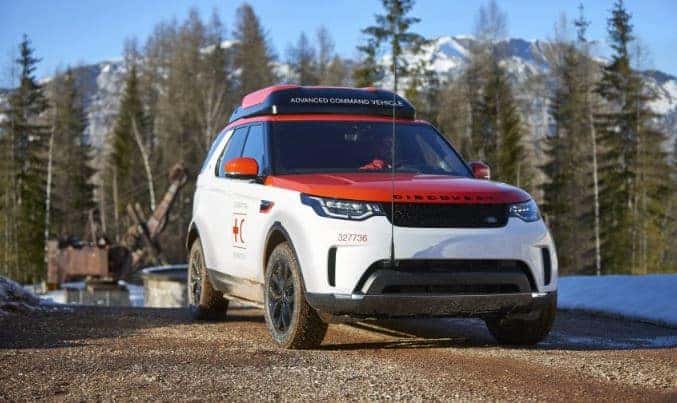 This Land Rover Red Cross Discovery Emergency Response Vehicle is inspired by the Project Her Concept introduced over two years ago at the 2017 Geneva Motor Show. Turned from a typical, family-oriented Discovery into a mobile command center, this vehicle has all the expected red and yellow graphics associated with emergency response vehicles. Red Cross logos emblazoned on the doors and hoods, emergency lights from the front bumper to the roof, a roof rack, and black wheels with tires designed especially for emergency situations. But being fashionable and styled for emergency situations doesn't an emergency vehicle make.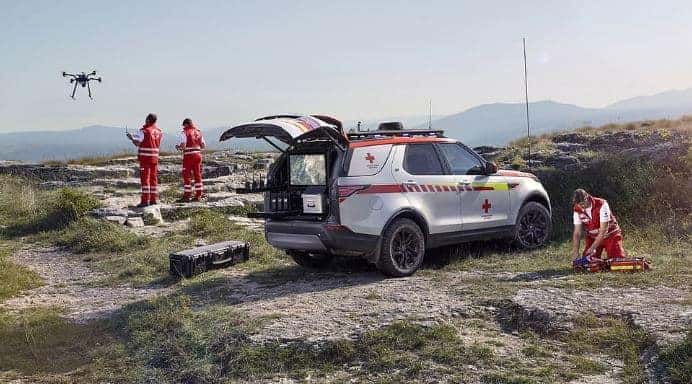 Where the truly outstanding emergency gear can be found is in the Red Cross Discovery: An eight-rotor drone equipped with long-range thermal imaging camera that can spot a person from 1443 feet, or a vehicle from 3300 feet, allows for rapid intel gathering and communication in an emergency situation. Beyond that, the SUV has four radio antennae, 360-degree lighting, and a fully integrated Command Center, meaning that Red Cross operatives can reach and coordinate any emergency response no matter the situation.